Microsoft Technologies
Power BI

Power BI Dashboards
A Power BI dashboard is a powerful decision-making tool that enables intuitive data mining and dynamic visualization of management metrics and key performance indicators relevant to the organization. It is thus easy to understand the context of a business problem, to assess the need for further action or further analysis.
The ability to quickly visualize and monitor management information are key factors in successful execution of the strategic plan of any modern organization.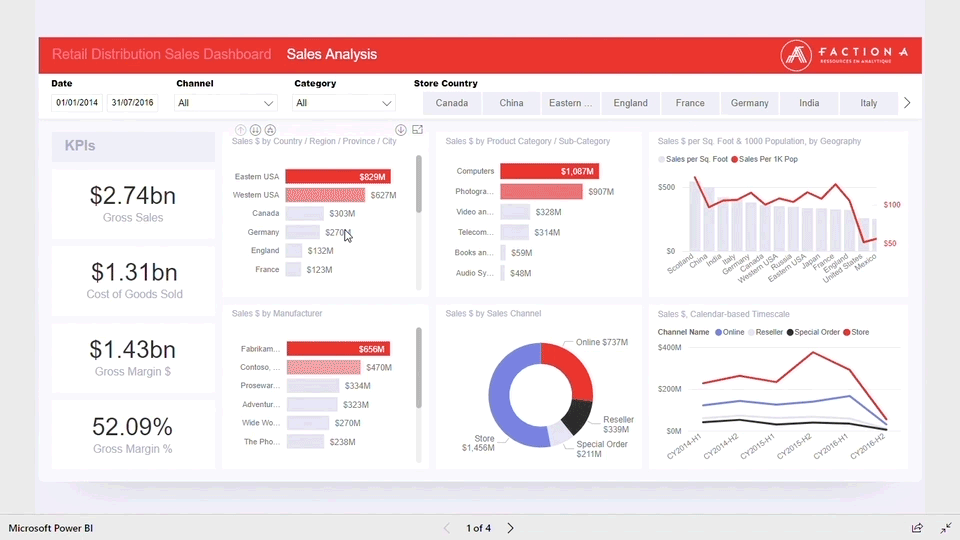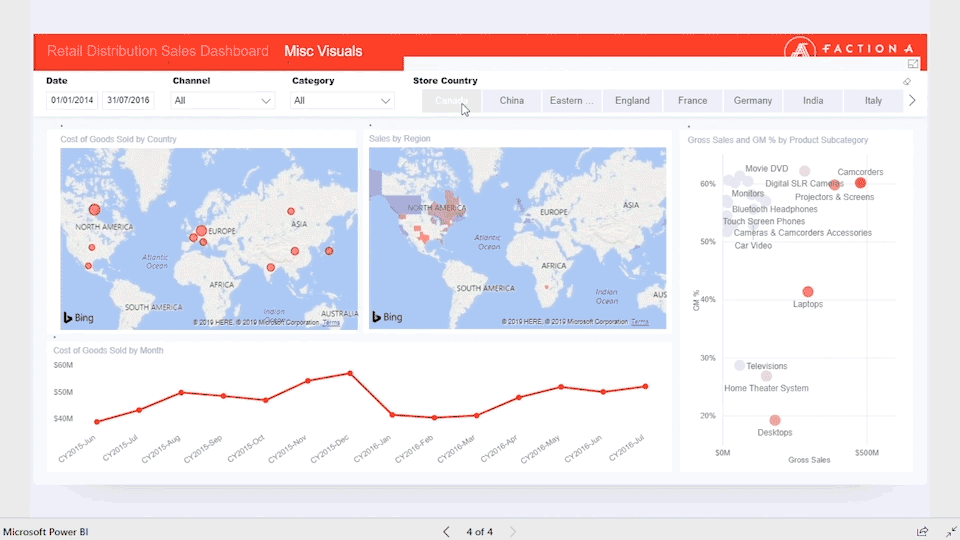 THE ADVANTAGES OF A POWER BI DASHBOARD
Microsoft Power BI is an analytics service that provides information enabling quick and informed decisions.
Turn data into stunning visuals and share it with colleagues on any device;
Explore and visually analyze data – on-premise and in the cloud – in a single view;
Collaborate and share custom dashboards and interactive reports;
Make your business evolve with integrated governance and security.
A Microsoft Power BI dashboard is simplicity above all else! A functional and well-organized Power BI dashboard gives you a clear view of your organization, your markets and your competitors!
Simple to use (very intuitive)
At the Cutting-Edge of Analytics
According to Gartner, the most advanced and supplier in Analytics and Business Intelligence for the last 12 years.
Flexibility
Can use many internal and external data sources.
Performant
Secure
Microsoft has a team of thousands working solely at improving security. Can you say the same about your company?
To obtain your free copy of Power BI Desktop
Overview of Microsoft Power BI
View this video from Microsoft explaining Power BI