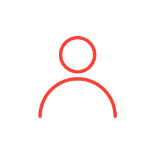 POWER BI SPECIALIST
Faction A is always on the lookout for great BI talent. We are constantly looking for several Power BI specialists. The Power BI Specialist is an expert in the design and development of Microsoft Power BI dashboards.
Our top Power BI specialists are familiar with the delivery cycle of an analytics solution: from user requirements, to deploying the solution in a production environment.
You are able to create dashboards that present data in a simple and engaging way to answer complex business questions in order to achieve their objectives.
WORKING AT FACTION A MEANS:
Invisible Heading
A relaxed work environment where laughter and fun among colleagues is a mandatory task.
Invisible Heading
A competitive salary that rewards effort and skills.
Invisible Heading
A training program to obtain different Microsoft certifications.
Gather the analytical needs expressed by the user;
Develop a good understanding of the analytical path followed by the user in his decision making or exploration or exploration;
Find and propose innovative solutions to analytical challenges;
Design high caliber dashboards that provide an exceptional user experience;
Create and develop the ideal visuals and graphic representations for metrics and KPIs;
Optimize performance;
Continuously enrich the team's skills.
You have a college degree (with 2 to 3 years experience) or a bachelor's degree related to information technology and databases, or a degree in software engineering;
A plus: Microsoft 70-778 certification exam;
You demonstrate a strong interest in understanding the client's business issues;
You have a reasonable knowledge of the various Microsoft technologies related to business intelligence solutions: SQL Server, Azure Data Factory, Azure SQL DB, Azure SQL DW, Azure DataBricks, SSIS;
Excellent communication skills, both verbal and written, in English and French;
Mobile, you are willing to work mainly in the Montreal metropolitan area;
You enjoy challenges and are always on the lookout for new technological developments;
You love to share your knowledge;
You aspire to obtain recognition of your expertise through Microsoft certifications.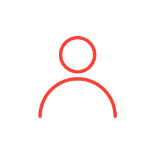 OUR JOB OPENINGS
Faction A offers stimulating positions for analytical support resources. We are constantly on the lookout for exceptional talent who are looking for more than just jobs, so please feel free to apply for any of the positions listed here. Rest assured that we will give it careful consideration.
BI ANALYST
You think you are that person passionate about the design and implementation of solutions supporting data analysis? Making data consumable for a user to make informed decisions is one of your battles? Then you're the one we're looking for!
SPECIALIST FRONT-END APPLICATIONS
You think you are that person passionate about designing and dashboarding? You are always looking for new challenges when it comes to optimizing KPI visualizations? We want to talk to you!
SPECIALIST DATA INTEGRATION
You are familiar with the integration of data in the context of analytical and enterprise applications? You are familiar with the modeling subtleties between the different data layers, you are always looking for challenges and perfection? We want to talk to you!
PROJECT MANAGER /
«
 SCRUM MASTER 
»
You are determined to achieve the goals set by the client? You understand the steps that are part of the life cycle of an analytical project, in the context of iterative / agile development? We want to meet you!
DATA INTEGRATION
SPECIALIST
You have an analytical mind that it continually leverages to optimize access to information in the most rapid manner? You face the challenge of creating innovative links between complex data in order to obtain information relevant to decision making? We want to meet you!
DATA WAREHOUSE
ARCHITECT / ANALYTICAL
SOLUTIONS
You have a strong background in integration and data warehousing? You are passionate about business challenges, the technological progress in business intelligence and their contribution in the development of analytical solutions? We want to meet you!
ANALYTICAL
APPLICATIONS ANALYST
You are an expert in design and development of analytical applications
through information consumer platforms such as Microsoft Power BI? You master the development, deployment and administrative aspects of these platforms ? We want to meet you!