PRIVATE WORKSHOP
Microsoft Power BI
Dashboard in a Day
ON LINE OR AT YOUR OFFICE
Delivered online or at your office to help your team learn how to create reports and functional dashboards using Power BI Desktop. This workshop will help you understand how to analyze your data in a fertile and interesting way.
The advantage of a private workshop is that your entire team can attend simultaneously.
Following the workshop, your employees will better understand how to:
* Access data from various sources, import and transform it;
* Define administrative rules and key performance indicators;
* Explore data using powerful visualization tools;
* Create great reports;
* Share their dashboards with team members or anyone else.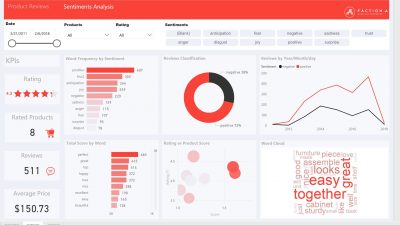 Take a look at the video hereunder describing many functionnalities of a Sales Dashboard.