Express Dashboard
QUICK, EFFECTIVE, SPEAKS FOR ITSELF! 
A LOW-COST VALIDATION OF THE PERTINENCE OF POWER BI FOR YOU
Fast and efficient, our Express Dashboard brings your data to life and gives you access to unmatched industry expertise at a low cost, thus enabling you to fuel your reflexion and validate your decision.
You get a sample dashboard allowing you to visualize your own data and answer all your questions about Power BI.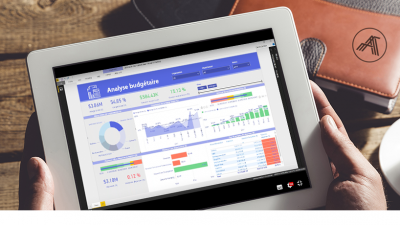 How this works
:
You provide us with a sample of your data in Excel format.
We have a one-hour telephone meeting so that we can understand what you would like to see as an example and ask you questions about the data if there is something that we do not understand.
We develop over a day a functional dashboard example from your data. Which gives you a good overview of the possibilities of Power BI.
We then go to your office to present the result and, for two hours, answer all your questions about Power BI.
We send you the sample dashboard.
Effort :
14 hours (Teleconference, development, presentation of results) 
Cost:
Only $1,995 
Timeline
2 to 3 weeks
Check out the screencast below that describes many functionnalities of a sales dashboard.