Microsoft Power Automate (formerly known as Microsoft Flow) is a cloud-based solution that allows users to automate processes and activities in various applications and services, such as Office 365, Dynamics 365, One Drive, etc. 
This article will examine how a flow works with Power Automate and the steps to follow to create a first flow using this platform.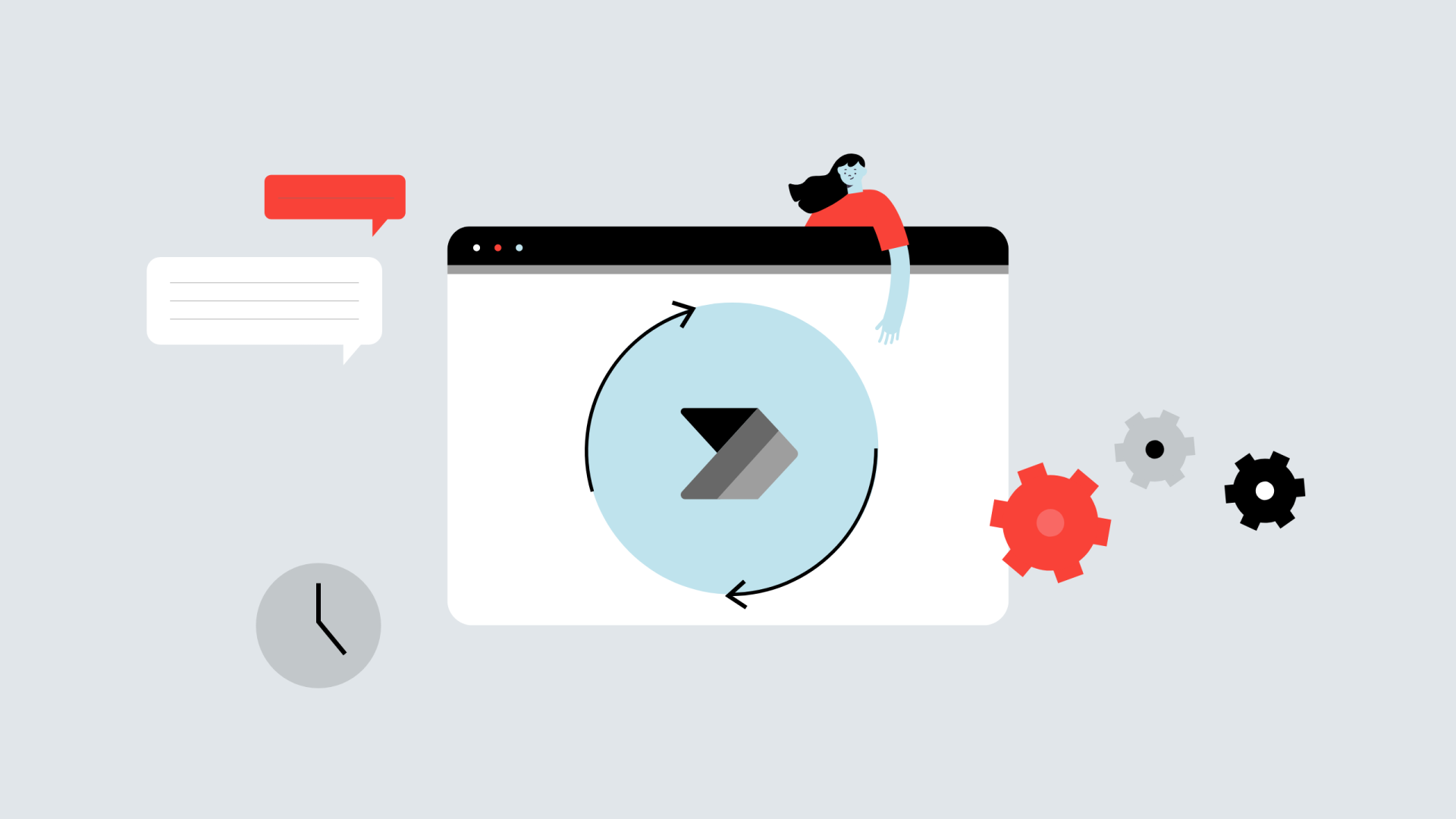 Power Automate's flow consists of several key elements: triggers, actions, and conditions. Triggers are events that initiate an automated workflow, such as receiving an email or editing a file. 
 Actions are tasks completed as part of the automated workflow, such as sending an email or updating a file. 
 Conditions are instructions that allow an automated workflow to make decisions based on specific conditions, such as the time of day or the content of a data field. 
 The automated workflow in Power Automate can be built  from scratch or from a pre-existing template. Power Automate offers a multitude of options and customizable templates, allowing customers to quickly develop and customize workflows tailored to their specific needs. 
Log in to Microsoft Power Automate :


Got to

https://flow.microsoft.com

and sign in with your Microsoft account.

 

Choose a trigger:


Select

the trigger for your f

low,

such as

"

When a new

file is added to

OneDrive.

"

Choose an action:


Select an action you

want your flow to

perform

,

such as

"

Create an

item

in a SharePo

int list

"

or

"

Send an email.

"

Configure the action:


Specify the details of the action you want to perform, such as the list or email address you want to use.

Test your flow:


Run a test of your flow to make sure it works as expected.

Save and activate your flow:


Save your flow and activate it to start automating tasks.

Monitor and manage your flow :


Once the automated workflow is created, it can be tested and executed. The results can be verified to ensure that the automated workflow is working properly and that the actions are being carried out in the correct order. Errors can be fixed and the automated workflow can be rerun until the results are satisfactory.

 
Power Automate can help you save time and increase improve productivity by automating repetitive processes, as well as providing a user-friendly interface that makes developing and maintaining processes simple, even for people with little coding experience. With triggers, actions and conditions, users can define and control business processes, streamline operations and reduce manual errors. Pre-existing templates make it easy to create common workflows, while monitoring and error correction ensure that they work properly. 
At Faction A, we are convinced that your company will benefit from the use of an interface like Power Automate and we are the ideal partner to assist you in its implementation.